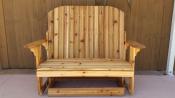 Garden Style Glider
Smooth sailing!!


Relax in our Garden Style Glider, masterfully designed to keep pressure off...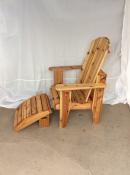 Garden Style Chair
Add a little Pizazz!!!


Our specially designed Garden Style Chair is for those who prefer a taller...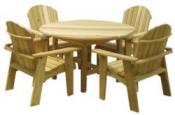 Garden Table & Chairs
Outdoor dining furniture
Click title to see 2 more pictures


Large enough to accommodate 4 people comfortably, our Garden Table (standar...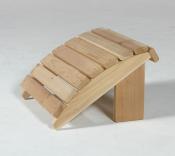 Footrest (Regular, Big Boy and Loveseat)
Serves a variety of purposes
Click title to see 1 more pictures


Place your feet or anything else on it.

Cypress wood has a n...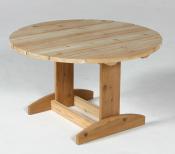 Round Table 36"
Pairs perfectly with both the Adirondack and Garden style Chairs, Loveseats and Gliders


The Round Trestle Table is the perfect height for snacks and drinks....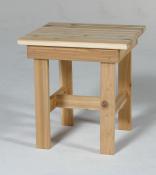 SquareTable
Serves a variety of purposes


The simple, square Adirondack table is solid, and functional. It is the sam...