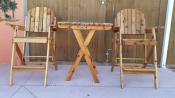 Folding Director's Chair & Table
Get a bird's eye view
Click title to see 2 more pictures


When storage space is limited but comfort is a must-our Folding Director...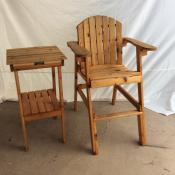 Director's Chair & Table
Ready, set, Action
Click title to see 3 more pictures


Be in charge in the Director's Chair. Two Director's chairs and...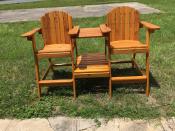 Double Trouble
Our rendition of the chair and table combo
Click title to see 1 more pictures


Designed for two-our new Combination Double Chair and Table is the newest a...